Princeton BMW and Princeton MINI are New Jersey's First Certified Autistic-Friendly Dealerships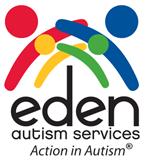 We at Princeton BMW, along with our sister dealership, Princeton Mini, are extremely proud to announce that we have partnered with
Eden Autism Services
to become New Jersey's first and only Certified Autistic-Friendly Dealership.
It all began when we hired a new staff member with autism through the Eden House. That sparked the interest of Christine Terracciano, one of our associates, and she contacted Anne Holmes at Eden House about the possibility of receiving training on interacting and working with people on the autism spectrum.
The folks at Eden House were pleasantly surprised by Christine's request. "In my time working with Eden House, I have never heard of any company, outside of human services, actively seeking training on how to better engage with the autistic community," Anne Holmes told us.
Eden House staff specifically tailored a training manual for the Princeton BMW and MINI staff. Training was held and completed in December and included two one-hour training sessions, with attention divided equally between employee/coworker interactions and customer interactions. Both training sessions were well attended and very participatory, and Anne tells us that she was pleased by how interested and engaged we were.
Based on the training sessions, we plan on implementing the following changes:
Add specific toys and enhance the environment of the kids' playroom at the MINI dealership to better cater to autistic children.
While no playroom exists at BMW, we plan on having toys and activities onsite for children with autism.
Both Princeton dealerships will actively seek to hire people with autism, in partnership with Eden House.
We want to thank Anne and the other Eden House staff for giving us a new appreciation for the needs and challenges of people with autism, and we look forward to better serving everyone in our wonderfully diverse community with that in mind.